Article
20 Tax Saving Opportunities for your Business
Every year people want to reduce their tax bill but sometimes people don't know what reliefs are available to them. Here we have outlined 20 ways to reduce the amount of tax you pay and increase your profits.
Every year people want to reduce their tax bill. They only want to pay what they need to and not a cent more, but many tax credits and reliefs go unclaimed every year. Sometimes people don't know what is available to them. We have outlined 20 tax saving opportunities to help reduce the amount of tax you pay and increase your business profits this year.
1. Make use of losses
You may be able to carry forward any losses from previous years against future profits, or set them against other income for immediate tax relief. Make sure your accountant reviews and advises on the most tax efficient treatment for your business.
2. Pay into a pension scheme
Setting up a company pension scheme for directors can save tax as the company can contribute generous amounts over and above the directors' own personal tax relievable limits. A portion of the pension can be drawn tax free upon retirement.
3. Pension schemes for your employees
Operating a company pension scheme can have significant tax savings for your business. Employers do not have to pay employer PRSI on payments made into a company pension scheme on behalf of staff members.
It is expected that auto-enrolment will soon be rolled out in Ireland. This is the new workplace pension scheme where all employees will have access to a workplace pension savings scheme which is co-funded by their employer and the State. If you have no pension scheme set up for employees now may be a good time to get this started.
4. Claim the correct motor & subsistence
When it comes to motor expenses, lots of people simply claim the specific amount of mileage they have used. However, it is often useful to note that Revenue will accept payment of mileage and subsistence rates based upon civil servant rates. These rates can be quite beneficial to directors and employees.
The Civil Service motor travel rates increased in September 2022 so make sure you are using the correct figures to get the most back.
Remember, proper records and control systems must be in place to substantiate claims.
5. Buy a smaller company car to save on BIK
As part of the government's Climate Action Plan to lower emissions there are some changes to the rules for calculating Benefit-In-Kind on motor vehicles. From 01 January 2023 the new system of calculating BIK takes into account a vehicle's CO2 emissions so a car with higher emissions will cost you more in BIK. The changes will apply to existing company cars as well as new cars provided to employees. If your company vehicles fall into the higher emission bands, it may be time to consider purchasing smaller cars.
6. Buy an electric car
In 2023 if an electric vehicle's original market value does not exceed €45,000, then no BIK arises. The €35,000 threshold will gradually reduce to zero by 2026, with a new BIK rate of up to 22.5% being applied. This will still be lower than the top 30% BIK rate for internal combustion engine vehicles.
7.
Apply for the Temporary Business Energy Support Scheme (TBESS)

The Temporary Business Energy Support Scheme (TBESS) was announced in Budget 2023 to help businesses mitigate the impact of rising energy costs. To reduce red tape, and increase the attractiveness of this scheme, the Government recently announced some changes. If your business is experiencing a 30% or above increase in the gas and electricity average unit price, when compared to the same period last year, you may be able to apply for the scheme.
8.
Move to a limited company

It may be time for you to consider moving to a limited company structure to save tax. It is important to consider the commercial and tax issues before deciding to do so. A key area to examine is if the company has significant spare cash available each year and if you are starting to pay tax at the top rate of 40%. If so, it may be advantageous to incorporate.
9.
Don't pay VAT too early

Ensure your accountant has registered your business to return VAT on the "cash receipts basis". This means you only pay VAT to Revenue when you have received payment from your customers. The crucial benefit here is that you can also reclaim VAT on purchase invoices paid and unpaid for the relevant VAT period, easing your cashflow somewhat.
10.
Don't forget to reclaim VAT on diesel

If you reimburse employees who use their own vehicles for legitimate business travel to clients' premises, you are entitled to reclaim the VAT on diesel relating to this expense. VAT on unleaded petrol cannot be reclaimed.
11.
Don't miss out on capital allowances

Depreciation of assets is not tax deductible, however capital allowances is a form of tax deprecation that can reduce your taxable profits. Ensure you keep accurate records of all assets bought and sold to guarantee your accountant can calculate accurate capital allowances.
12.
Other assets

Normally you receive a tax deduction over 8 years when purchasing certain assets, however an accelerated tax deduction (100% in the year of purchase) is available for certain energy-efficient machinery/technology purchases. The SEAI publish a list of eligible products on their website and amend the list as appropriate. Be sure you talk to your accountant to attain a more definitive list of assets & ensure you are claiming all that you can.
13.
Claim working from home tax relief

If you work from home it's possible to claim tax relief on certain expenses such as electricity, heating, and even your broadband.
14.
Claim corporation tax relief

If you set up your company in the past number of years and you employ a number of staff, you might be entitled to claim the corporation tax relief, based on the amount of ER PRSI your company pays. If you haven't generated a profit the relief can be carried forward indefinitely.
15.
Revised entrepreneur relief

This relief gives a CGT rate of 10% on gains from the disposal of qualifying business assets. This is reduced from the normal rate of 33%. The rate is 20% for disposals from 01 January to 31 December 2016. There is a lifetime limit of €1 million on the gains that you can claim relief on. Only gains on disposals made on or after 01 January 2016 are counted in the limit. Qualifying business assets are: 1. shares held by an individual in a trading company. 2. owned by a sole trader and used in their trade.
16.
Get research and development tax credits

If your business is carrying on research into a scientific problem or process, you may be able to claim the Research & Development Tax Credit.

In addition to the trading tax deduction taken for things like salaries and equipment used in R&D (at 12.5%) , an additional 25% credit can be claimed if you meet all the conditions. Your business may also qualify for a repayment of tax.
17.
Travel passes/Bike to Work Scheme

It can be beneficial for both you and the employee to implement these schemes, saving you 11.05% ER PRSI on the cost of the travel pass or cost of the bicycle.
18.
Employ your spouse/civil partner

Employing a spouse in your company may allow you to claim the maximum standard rate tax band and pay more tax at 20% rather than 40%.
19.
Rent a room in your house

You can earn up to €14,000 tax free by renting a room to an unconnected person, in your principal residence.
20.
Plan for the future

It is important to plan ahead if you want to save money once you retire and pass on your business.

With the Small Gift Exemption you can gift up to €3,000 per year to each child without attracting gift tax. Therefore a parent can plan in advance by gifting €3,000, to each child, for a number of years tax free before transferring other assets to reduce the overall value of assets/estates gifted/inherited.

There is no gift/inheritance tax on transfers of assets between spouses.

Be sure not to pay CGT and CAT on the same transaction/event. Where for example an investment property is transferred from father to son (CGT is payable by the father on transfer, CAT is payable by the son on the gift), the CAT payable by the son can be reduced by the amount of CGT payable by the father.

When deciding to retire or exit a company, selling your shares may be exempt from tax as a result of CGT retirement relief. If you are planning on selling your shares and are aged 55 or over, relief may be available, depending on a couple of factors, such as your age or who you are selling the business to.

Date published 16 Mar 2023 | Last updated 16 Mar 2023

This article is intended to inform rather than advise and is based on legislation and practice at the time. Taxpayer's circumstances do vary and if you feel that the information provided is beneficial it is important that you contact us before implementation. If you take, or do not take action as a result of reading this article, before receiving our written endorsement, we will accept no responsibility for any financial loss incurred.
Choose the right accounting firm for you
Running your own business can be challenging so why not let TaxAssist Accountants manage your tax, accounting, bookkeeping and payroll needs? If you are not receiving the service you deserve from your accountant, then perhaps it's time to make the switch?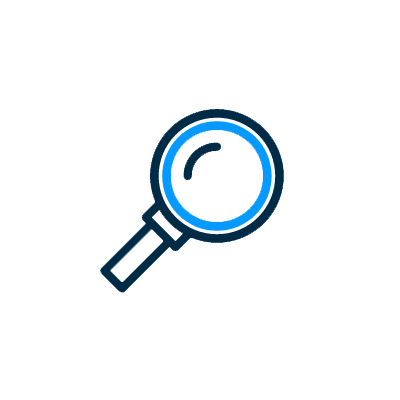 We specialise in supporting independent businesses and work with 6,246 clients. Each TaxAssist Accountant runs their own business, and are passionate about supporting you.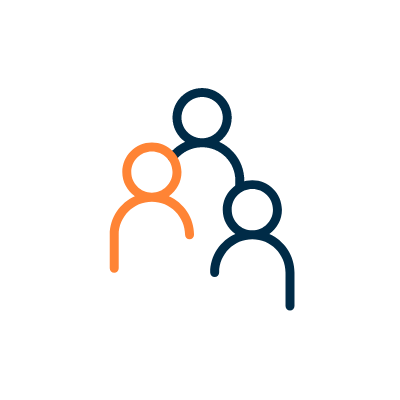 We enjoy talking to business owners and self-employed professionals who are looking to get the most out of their accountant. You can visit us at any of our 23 locations, meet with us online through video call software, or talk to us by telephone.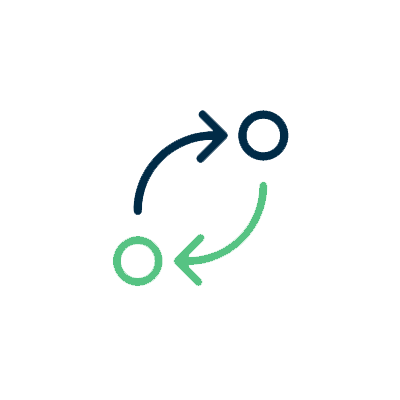 Changing accountants is easier than you might think. There are no tax implications and you can switch at any time in the year and our team will guide you through the process for a smooth transition.
See how TaxAssist Accountants can help you with a free, no obligation consultation